How Does He Do It?

Although only a single person (like most of us), Lee Allen provides the realistic sound of a three- to five-piece combo.

This concept is new to some, and many keyboardists and pianists try this without success. Lee Allen is successful at this because he actually has played bass, guitar and drums – so he understands the dynamics and physical playing behavior associated with playing these instruments. Because Lee Allen has worked professionally in bands since 1968, he also understands how these instruments work with each other to create a single unified effect.

Lee Allen composes and plays his bass and drum parts from scratch according to his own original arrangements. No "music minus one" or karaoke tracks here - all music you hear is conceived and performed by Lee Allen.

People have described Lee Allen's music as relaxing but not boring; clean but not mechanical; very-high-quality but not aloof or esoteric. For Lee Allen, the music technology is best when it is not obvious and is simply providing a great listening experience.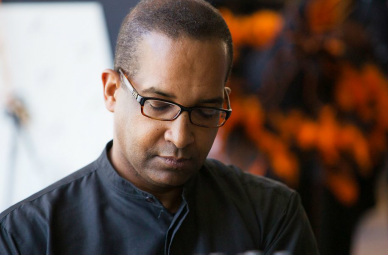 Why Does He Do It?
Memphis, Tennessee. MIT. Carolina Piedmont. Silicon Valley. Blues in Mississippi. Taiko in Kyoto. Lee is on a quest, and it shows in his music.

The quest? To go beyond diversity and variety. Learning how we each are different is just a start; Lee is exploring how we are the same. And it shows in his music.

The goal? Bring out the best of every music. "The most important quality of a good arranger is insight", says Lee Allen. "You've got to size up the song as though it were a person - it actually is somebody's baby, you know." Bring out the key strengths of the song, apply insight, look at the song a new way, while respecting the author's message and intentions -- the result is an arrangement that speaks directly to the listener's heart.
---
Lee does not use any high-minded labels for his work. "To tell the truth, it's just easy-listening music for our current times, influenced by jazz and some other things," Lee says. "But I believe that this type of music is very important because it is the prime indicator of where the general population stands musically at any given time."

"Music is a language of feelings and emotions. So, when I arrange or compose, I imagine listeners saying 'I am opening a door to my feelings, don't abuse my trust.' I understand that everybody likes a wild ride now and then, but I leave that music for others to make. I am seeking to create simple, beautiful things and then share them with the listener."

Lee seeks the themes that unify us and inspire us, that build us up. And it shows in his music.